Home Remodeling
We stay in touch through every step of the home remodeling process to ensure your satisfaction.
Kitchen Remodeling
Enjoy the heart of your home with our help in the kitchen remodeling process.
Bathroom Remodeling
Give your bathroom life and vivacity when you choose bathroom remodeling.
Painting
We offer the high-quality painting services you need to make your home look its very best.
ABOUT US
We are custom home professionals
offering you a full line of services.
Building a quality custom home is about more than just bricks and beams.
Here at Smith & Company Custom Homes & Remodeling, we want to give you the best of our services by helping you create and design a dream home that you will be comfortable in for years to come. With our variety of services regarding home remodeling, home construction and custom homes, we are confident that we can help you make your dream home a reality right here in the Mocksville, North Carolina area.
Contact Us
When you work with us, we know you will find us to be more than capable. We have nearly 30 years of experience in custom homes and construction, and we would be thrilled to be able to put our experience to good use in helping you find the perfect custom home design or re-work your existing structure. We prefer to keep in touch with our clients throughout the construction process, knowing that it helps our customers, too. We don't make you wait until the next day to hear back from us, but instead will be quick to answer and quick to return calls. We want your experience to be a positive one, and that means our clients being able to reach their contractors to express needs or concerns regarding the project!
Custom Homes & Remodeling
Why Choose Us
We have a general contractor's license and are fully insured, which ensures you get qualified, experienced results. Additionally, we are so confident that we will do a great job on your custom home that we guarantee our workmanship for 1 year after the completion of your project. We would love to tell you more about our work, so please contact us today if you are thinking of a custom home!
Let Us Create Your Dream Home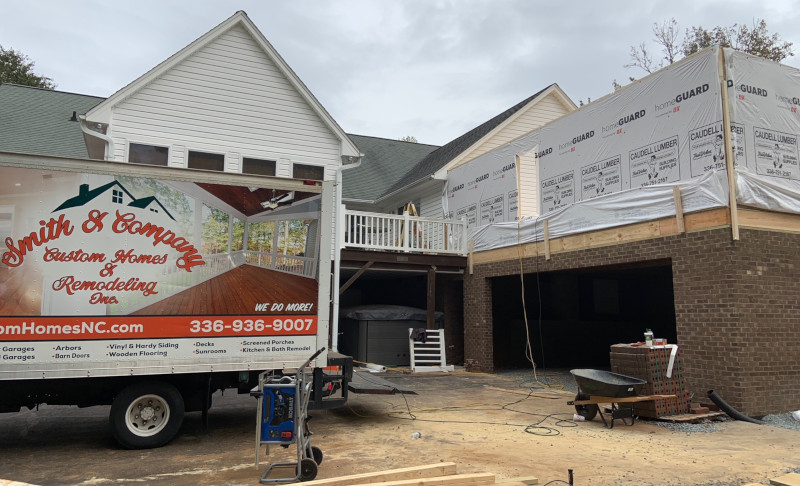 Contact Us For
More Information