Our team has the right experience to make your exterior remodeling project a success.
We at Smith & Company Custom Homes & Remodeling are passionate about home design, and that passion extends to outdoor living areas such as patios and decks. In our experience, many people feel they are not taking full advantage of their yard space. If you can relate, we are here to help you correct that.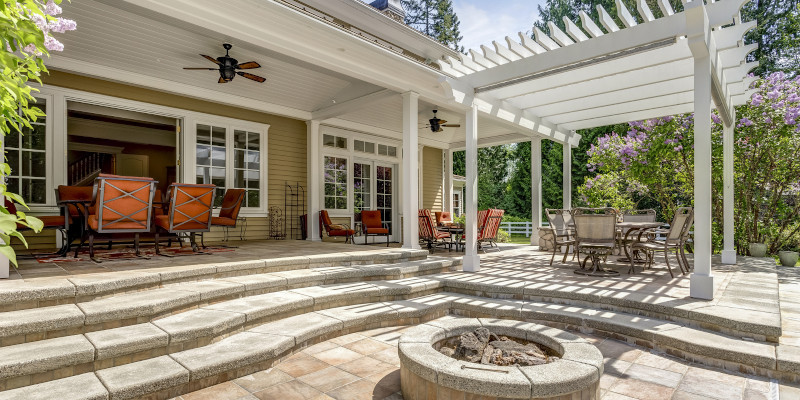 Whether you have an existing outdoor living area or you want to add something new, you can turn to our team to have our experts help you with the outdoor remodeling process. We'll work with you every step of the way to create the beautiful, comfortable space you have been dreaming of.
When you come to our team for help with exterior remodeling of any kind, we will first help you clarify your goals for the project and brainstorm ideas. Then we'll work with you to refine those ideas and create a cohesive plan for the remodel. Once you are satisfied with the design of your patio, deck, gazebo, etc., our team will get to work on the exterior remodeling process itself.
We will prepare the site, build the structure, and complete all other necessary steps with attention to detail. You can count on us to deliver the exceptional results you deserve, and we are confident you will be more than satisfied by the time we are finished.
Our team is proud to serve the Charlotte, North Carolina community, and we want to help you create the perfect outdoor living space for your home. If you want to learn more about our exterior remodeling services, just give us a call.
---
At Smith & Company Custom Homes & Remodeling, we offer exterior remodeling services in Mocksville, Lexington, Salisbury, Clemmons, Lewisville, Winston-Salem, Advance, Mooresville, Raleigh, and Charlotte, North Carolina.