While some people are fervently joining the tiny houses movement, most families face the opposite dilemma of trying to make a "cozy" home work for their growing family. When you purchased your starter home, you may have had the plan to sell it later and find something larger. The reality is that the process of relocating can be fraught with problems, including finding something in the neighborhood you have come to love. The solution for a cozy-home problem is working with a contractor who specializes in home additions.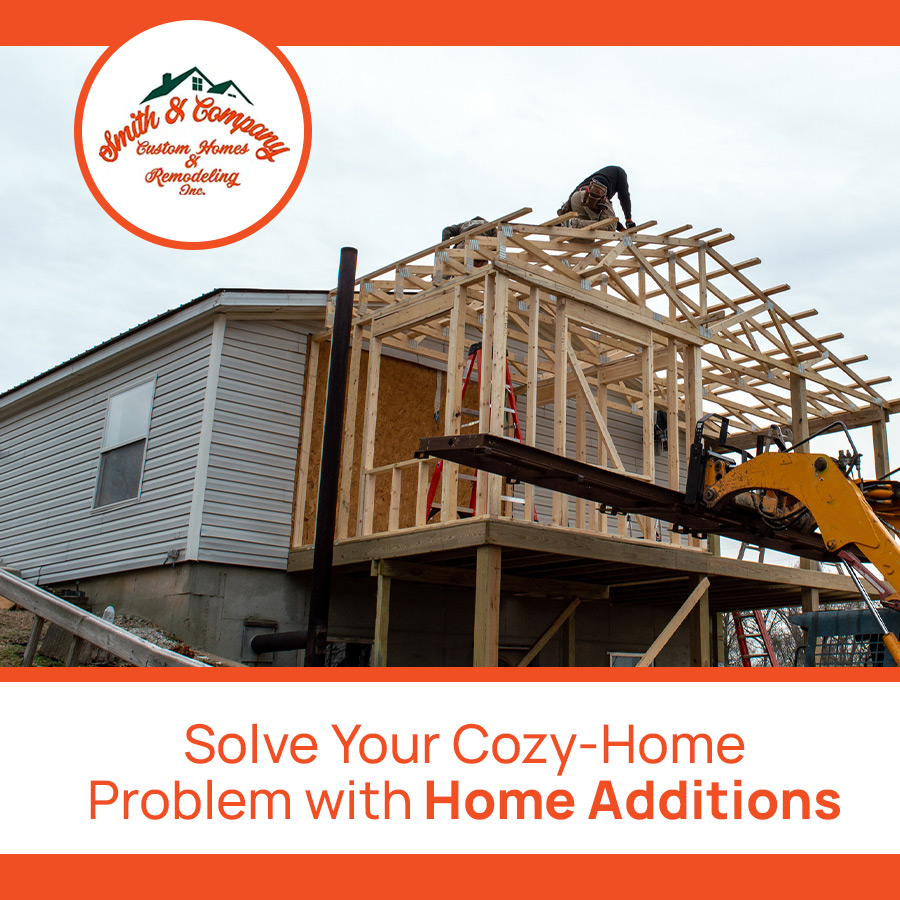 When you consider the commission involved with selling real estate and the costs of moving your belongings, that could represent a sizeable amount of funds you could put into a home addition instead. By doing so, you are using funds as an investment rather than an expense that is never recovered. Home additions add value to the home, so even if you sell it later, you'll be ahead of the game.
There are many ways to go about home additions. You can add an entire room or more to the main floor, put a full or partial additional story on your home, bump out the exterior of one or more rooms to increase their size, or build a separate structure, such as a detached garage. If property space or code regulations are a problem, basement or garage remodeling to convert those spaces to living space is a potential solution.
At Smith & Company Custom Homes & Remodeling, we can help you overcome the challenges of a small home with a variety of options for home additions. We are happy to work with you to develop a solution that fits your space concerns and budget. We also offer other construction services, including bathroom, kitchen, and exterior remodeling. Reach out today to learn more.