We design and build beautiful, durable gazebos to take your landscape to the next level.
When people think of home remodeling, they generally think about making changes to the interior. However, remodeling can also include changing or adding exterior structures as well, such as patios, decks, and gazebos. Our team at Smith & Company Homes & Remodeling has extensive experience in both interior and exterior remodeling, and we have built countless gazebos for our clients over the years. If you are interested in adding a gazebo to your landscape, just give us a call to get started.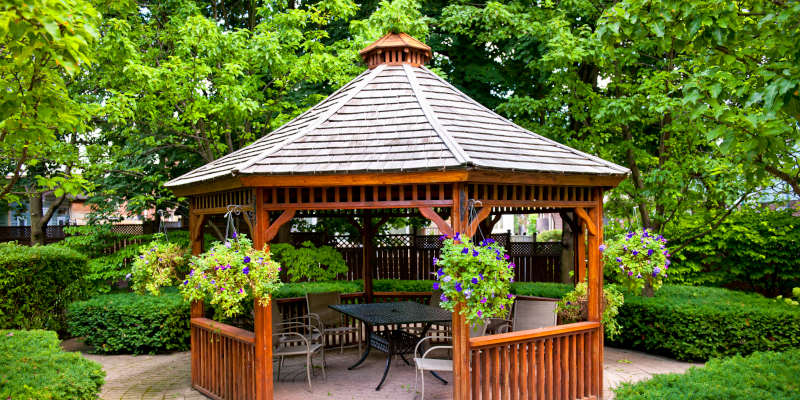 Gazebos are a popular home addition because they offer comfortable, beautiful outdoor living space. A gazebo is a striking addition to any landscape, and the structure itself provides shelter from the rain and sun, which makes it a great place to relax and enjoy the outdoors.
When you come to our team for help with installing a gazebo, we will first help you design the ideal structure for your yard and find the perfect spot to put it. Then, once you are happy with the plans, our team will get to work on the construction process itself, assembling the gazebo board by board until it is complete. Our technicians pride themselves on the quality of their workmanship, and you can count on us to make sure every detail is just right.
We are proud to serve the community in Mocksville, North Carolina, and we want to help you take your home and yard to the next level. If you are looking to add a gazebo to your property, simply give us a call to find out how our experts can help.