Our patio painting experts are here to help you keep your patio looking its best and keep it in great condition.
We at Smith & Company Custom Homes & Remodeling have extensive experience in both interior and exterior painting, and we are familiar with the specific challenges of each. In outdoor environments, paint tends to fade and peel faster due to exposure to harsh UV rays from the sun, which means you'll need to get your exterior structures painted more frequently to keep them looking their best. The paint on your siding, porch, or patio does more than just make these structures look good, however—it also protects the material underneath from the elements, helping to prevent weathering and water damage. If your patio is looking the worse for wear, we encourage you to give us a call to schedule patio painting services.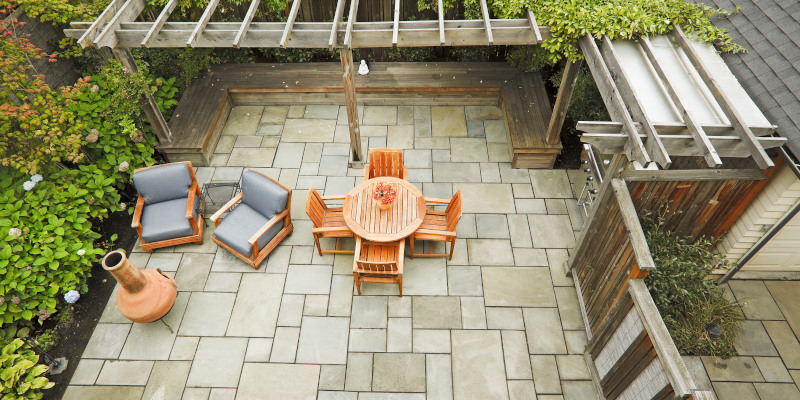 When you come to us for help with patio painting, we will first help you select the right kind of paint for your needs, making sure you choose a paint designed for exterior use. We'll also help you select the ideal color to match the rest of your siding, or to contrast with it pleasingly. Then, we'll schedule a time to come paint your patio for you. Our team will take care of all the preparation, taping off any trim, priming the structure, etc., and then apply the main paint color. We'll also handle all the cleanup when we are finished, leaving your patio looking brand new.
Our team is proud to serve the Mocksville, North Carolina community, and we want to help you make your patio the best it can be. If your patio could use a fresh look, we encourage you to give us a call to learn more about our patio painting services.