We are a company that loves building dream homes for our clients.
Located in one of Mocksville, North Carolina's busiest commercial districts, Smith & Company Custom Homes & Remodeling is owned by Michael T. Smith. Not only does Michael have nearly 30 years of experience in the construction industry, but he also designed and built our stone front building, which includes a vintage green, 48-inch sawmill-blade street sign. It's your sign you've found the best!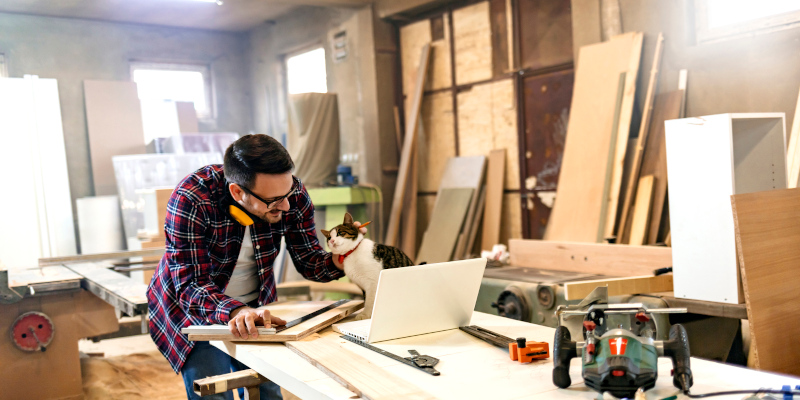 We recognize that you want more than just a building completed. You want assurances and reliable answers. You want straight talk. You want your project completed in a timely manner, and you want a special pride in your results. You want your finished project to be extraordinary. Our team is adept with the expertise and trade practices to produce building projects large or small, and our reputation of building more, offering more and doing more simplifies your concerns.
We know that our experience, among other things, will help you feel confident in your decision to work with us. Our core values, principles and precise methods have been with us from the beginning, and we are dedicated to fulfilling our mission: we do more for you.
Family-owned and -operated, our company builds, rebuilds, designs, redesigns, and remodels a wide variety of structures, including:
existing homes, structures, dwellings
interiors, exteriors, windows, roofing
carports, multi-car garages, sunrooms
hide-away man caves
arbors, trellis, gazebos, pergolas, picnic shelters
vinyl siding, metal roofing, wooden flooring
porches, decking, stairs, steps, ramps
architectural, ornamental embellishments
custom sliding wooden barn doors as functional, decorative & design appropriate
distinctive new homes
We would love the chance to show you how we can do more for you during your next project. For more information, please contact us today!