Get the kitchen of your dreams with our kitchen remodeling services.
Is your kitchen something that you love or just a place that you tolerate? A kitchen is often referred to as "the heart of the home" and when it is outdated, too small or just plan dysfunctional, it can be very frustrating. Getting a dream kitchen is on the wish list of many homeowners, and with the help of our experts here at Smith & Company Custom Homes & Remodeling, we can make your dreams come true.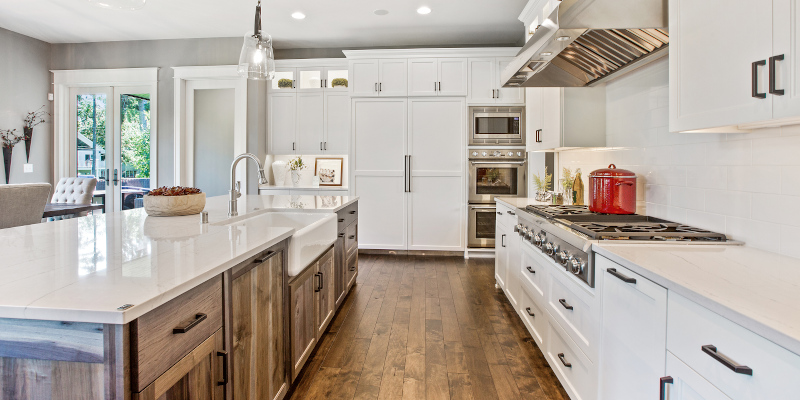 In the Mocksville, North Carolina area, our business is ready to get to work for you. Headed up by an experienced contractor who has nearly 30 years of experience, we know that we can give you the best kitchen remodeling experience, starting from day one. Not only do we complete excellent construction work that is sturdy and attractive, but we also want to hear from our clients. We are not the type of contractors who are difficult to talk to or to discuss the project with. Instead, we pride ourselves on being the type of contractors who you know will return a call or pick up the phone when you have a question.
When you have our experts work on your kitchen remodeling project, you will love the efficiency and quality that you experience with the final result. We help to find you quality materials and ideas that will fit your time frame and budget. Additionally, we are fully insured and guarantee our workmanship for 1 year. While kitchen remodeling can be disruptive for a time, we hope you will find the effort worth it when the end result that delivers on your dream kitchen. For more information, please contact us today.