Our team offers high-quality dining room painting services to help you create the ideal space for entertaining.
In many older homes, the kitchen was intended to be used only for cooking, and the dining room only for eating. Today, however, many kitchens serve double duty as a dining area, with the dining room reserved for more formal occasions. Of course, if you plan to use your dining room for entertaining, it's important to make sure it looks its best, and our team at Smith & Company Custom Homes & Remodeling is here to help you do that. We offer high-quality dining room painting services to help you make sure this space looks just as elegant and inviting as you could want.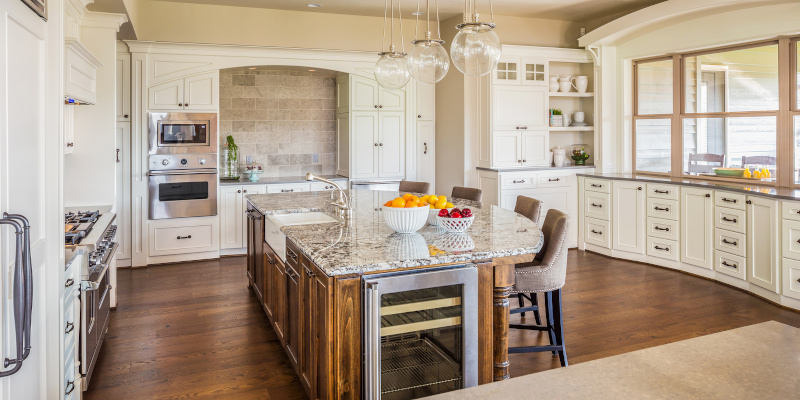 When you call our team for dining room painting services, we will first help you figure out the kind of look you want to create, then help you select the ideal paints to achieve that effect. Then, we'll take care of all the preparation, moving the furniture, laying drop cloths, taping off the trim, and priming the walls. Once the prep work is taken care of, our experts will apply your base coat, ensuring you get smooth, even coverage. Our team will apply as many coats as necessary to achieve the desired effect, and we'll paint all the trim and contrasting elements as well to ensure you get crisp, clean lines.
Our team is proud to be a part of the community here in Mocksville, North Carolina, and we want to help you elevate the look of your dining room so you can be proud to show it off to your guests. If you are interested in updating your dining room, we encourage you to give us a call to learn more about our dining room painting services.