Our basement painting services are a great way to make your basement feel like a true extension of your living space.
Our team at Smith & Company Custom Homes & Remodeling has worked on a wide variety of remodeling projects over the years, and one of the most popular types of projects we've helped with is basement renovations. Many homeowners choose to remodel their basements to turn them into functional, comfortable living space. In our experience, one thing needed to make the basement feel like a real extension of your home is basement painting—putting some color on the walls goes a long way to make the basement feel just as comfortable as the rest of your home. If you are interested in our basement painting services, we encourage you to give us a call to get started.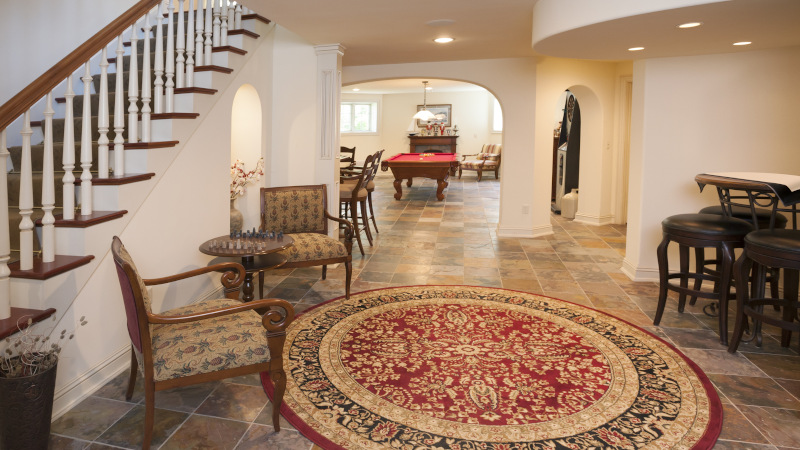 The first step in our basement painting process is to discuss your goals for the project with you, learning what kind of look you want to create and helping you select colors and paints to achieve the desired effect. Once you have made your color selections, our team will take care of the rest. We will prepare the area for painting, moving and covering any furniture, taping off any trim lines, priming the walls, etc. Then, we'll apply the main paint color, using multiple coats to achieve smooth, even coverage. We'll also apply a topcoat to seal in the paint and protect it from moisture. Finally, we'll take care of cleanup to leave your basement looking like new.
We are proud to serve the Mocksville, North Carolina community, and we want to help you make every part of your home look its best, including the basement. If you are tired of your basement's current look, just give us a call to enlist the help of our basement painting experts.
---
At Smith & Company Custom Homes & Remodeling, we offer basement painting services in Mocksville, Lexington, Salisbury, Clemmons, Lewisville, Winston-Salem, Advance, Mooresville, Raleigh, and Charlotte, North Carolina.