Do you have an unfinished basement you are considering finishing? At Smith & Company Custom Homes & Remodeling, we know there are many benefits of finishing basements when you work with experienced professionals.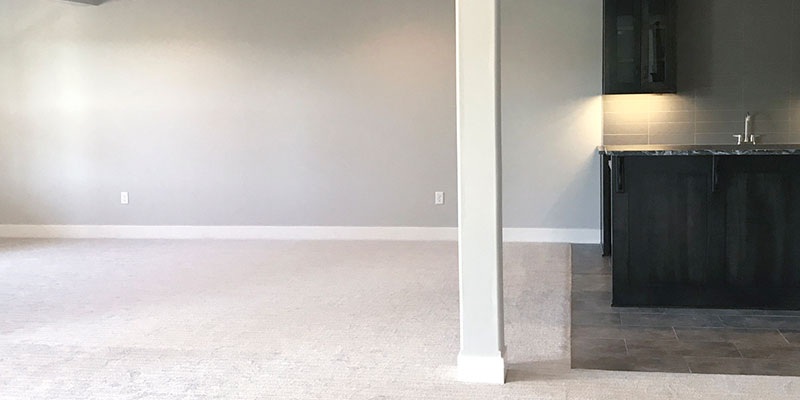 Increased living space – If your family is feeling cramped in your current home, a finished basement can provide you with the perfect solution without the need to move. Whether you want more bedrooms or an open area for socializing, your unfinished basement can act as a blank canvas for us to create the space of your dreams.
Potential workspace – In the last several years, many people have begun working remotely for part or all of their work hours. Perhaps you need a quiet space that still feels separate from the rest of your living area. A finished basement can provide you with that space, and it can be customized to the needs of your work routines.
Separate living space – Basement apartments can be a great option to provide someone with independence and privacy while still being near the rest of the family. If you have an aging parent, grown children who are just starting out, or you want an investment property for a little extra income, finishing basements into separate living spaces can be the perfect solution to your needs.
Increased home value – Any well-done updates to your home will increase its value and make it more desirable to future potential buyers.
Our company has over 30 years of experience in construction and home building, and finishing basements is another area where you can see that our service and workmanship stand out above the rest. We provide you with the best in communication, project timing, and overall customer satisfaction. Reach out to us today to learn more about finishing basements or our other interior remodeling services.