Current home trends focus on renovating the interior of the home where there is lots of activity and traffic. But have you given thought to the exterior of your home? Porches are a great way to transition your home with the outdoors. Not only do porches provide a place to welcome and entertain friends, they can also be a place to relax and enjoy nature.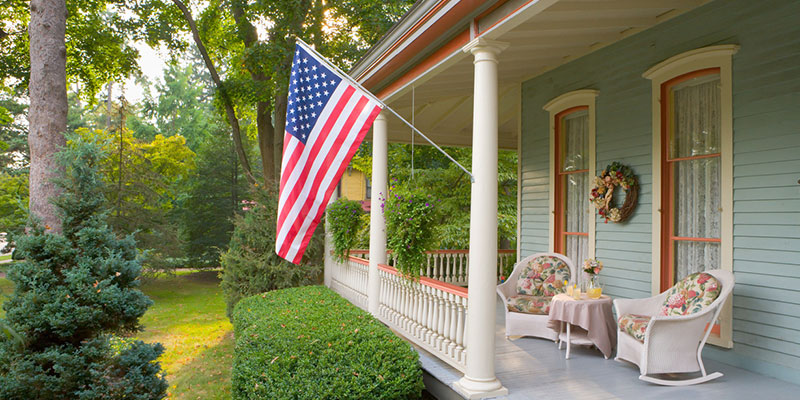 You can choose from a variety of styles of porches to fit your preferences and the style of your home. Generally, porches have a roof to provide shelter from rain and are attached to the house while still being open to nature. Rain porches are a simple addition that extends the roof to give enough room for covered seating. Screen-in porches can be enjoyed through every season by simply opening and closing windows depending on the weather. Porches can also be built in the back of the house, much like a covered deck. A lanai is like an enclosed porch that is adjacent to the home resting on a concrete floor. Verandas are covered porches that wrap around the side of a house.
Having a porch also gives you the chance to personalize it with whatever decor you choose. Outdoor ceiling fans can be installed to generate air flow as you sit on your porch during summer months. Hanging planters and baskets can provide richness and visual aesthetic to your porch. Add furniture such as porch swings and rocking chairs for comfortable places to sit.
Give us a call at Smith & Company Custom Homes & Remodeling to begin your porch design today!