Spending the day working, cleaning, cooking, or whatever it may be, is tiring. Having that one place to take a seat back and kick off your shoes is helpful for those long and tiring days. Why not let that one place be your porch? It is nice to take a breath of fresh air from the comfort of your own home without having to travel too far. Your porch can be used in so many relaxing ways. You can take care of your kids all from the comfort of your porch, sit back, listen to music, read a book, eat a fine meal, or do anything you enjoy from the porch!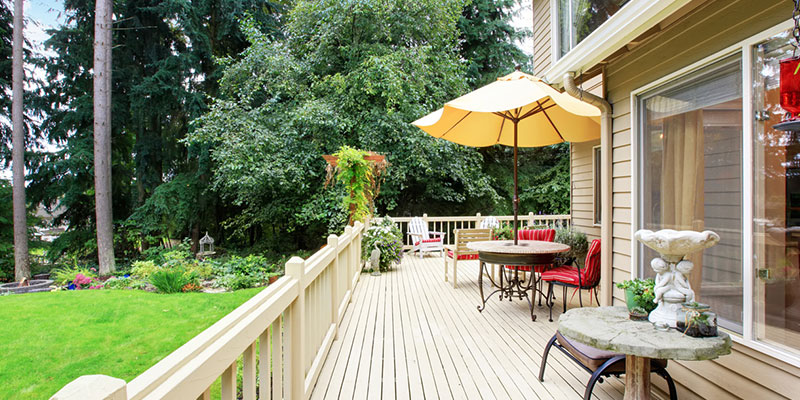 Porches used to be places to watch and enjoy nature and time pass by. Why can't they still be that? Let us build a comfortable and relaxing area for you and your family to watch the days go by, summers turn to fall, and days turn to night. Watch your children grow into teenagers, young adults, and then one day, carry your grandchildren over for a visit. Time may move by quickly, but a porch has always been timeless. Let this be the place to watch it all grow and go.
Reach out to talk to us about what we can do to build porches and make your porch an area where you can take in the fresh air and sun. We can help you watch everything blossom all from the comfort of your porch. Feel free to contact us to learn more.