For many of us, a garage is a multi-functioning space in the house. Typical uses include storage for cars, outdoor equipment, or the boxes that never got unpacked. In our experience of remodeling homes, garages offer a lot of potential and possess many possibilities for remodeling and renovating.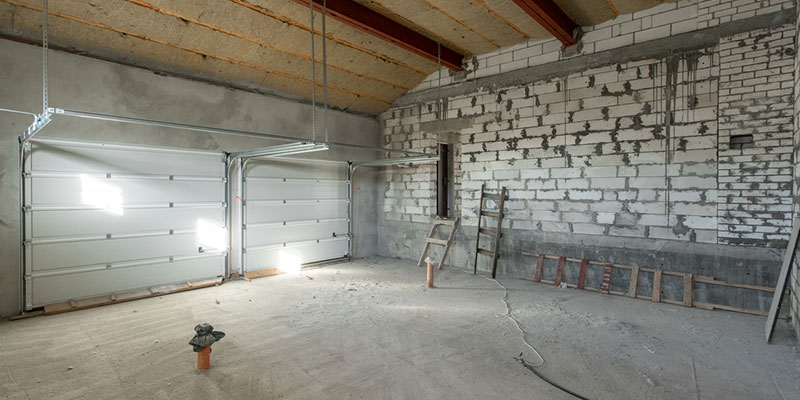 Even if you only want your garage as a place to park your car, there are still many updates that can be made through garage remodeling. New flooring can replace the stained, cracked concrete that has been there since your house was built and generate a modern and personalized feel. Add in painted walls, new light fixtures, and a set of storage cabinets, and your garage will be able to offer options for organized storage that is no longer in a dull, dark garage.
A couple of other garage remodeling options involve transforming the space from car storage to another room in the house, such as a bedroom, office space, or a second living room. Necessary features would include new windows, flooring, electrical lines and outlets, and updated walls and furnishings, just to name a few. You might even consider repurposing your garage altogether to convert it into a studio apartment. Examples of additions for an apartment conversion might include insulation, electricity, water, and plumbing.
You might decide that you want to use your garage as more than just a place to park your car. If your garage isn't attached to your home, you should think about lofting your garage. This garage remodeling option would offer a whole new space above where you park your car, allowing you to turn it into a playroom, work area, or even just another attic.
There are many options that we offer at Smith & Company Custom Homes & Remodeling that can meet your needs and budget for garage remodeling, so give us a call today!