Many people think of interior painting as an easy do-it-yourself project, but they often underestimate the time and expense involved.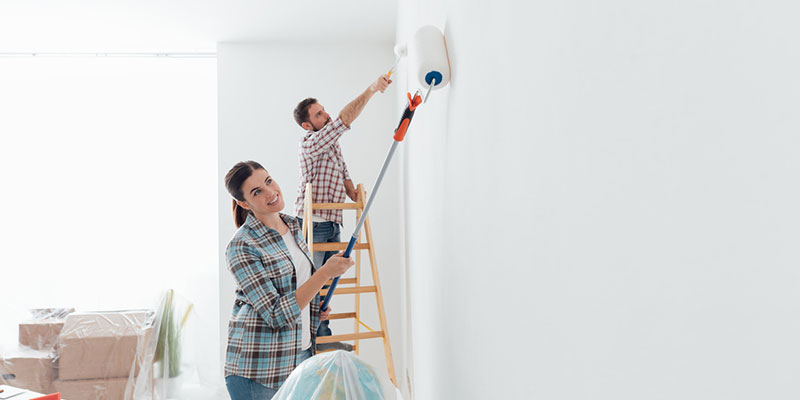 Here at Smith & Company Custom Homes & Remodeling, we offer professional, high-quality painting services. From our decades of experience, we want to share these tips and tricks our pros use to make your project successful.
Clean the walls. We will make sure your walls are thoroughly cleaned before applying any new paint. Sanding is sometimes necessary to remove existing paint or smooth out rough spots.
Primer. Primer ensures your paint will adhere to the surface and visually look uniform. We will always prime after any drywall repairs, when switching from a higher sheen to a lower sheen, and to help prevent wall stains from showing through.
Paint the Trim. Before painting the wall, we will paint the trim first. We also lightly sand the trim between coats of paint, using a light-grit sanding sponge, to create a smooth finish. We will also wipe down the trim with a dry cloth after sanding and before painting.
Drop Cloths. We understand how important it is to protect your flooring and furniture from paint drips. We will use canvas drop cloths and other tools to make sure no stray paint is left where it shouldn't be.
Proper tools. We have all the proper painting tools to ensure your walls are left with clean edges and smooth finishes. Those who try to DIY interior painting often underestimate the cost of purchasing all the needed tools. If you hire our professionals, you don't have to worry about any of those costs because we will come equipped with everything needed.
With our years of experience and commitment to providing superior results, you can trust our team to tackle any of your interior painting projects.