Are you looking for a way to spice up your home exterior in a meaningful way? Many homeowners are adding gazebos to their backyards for that very reason since gazebos come with many benefits.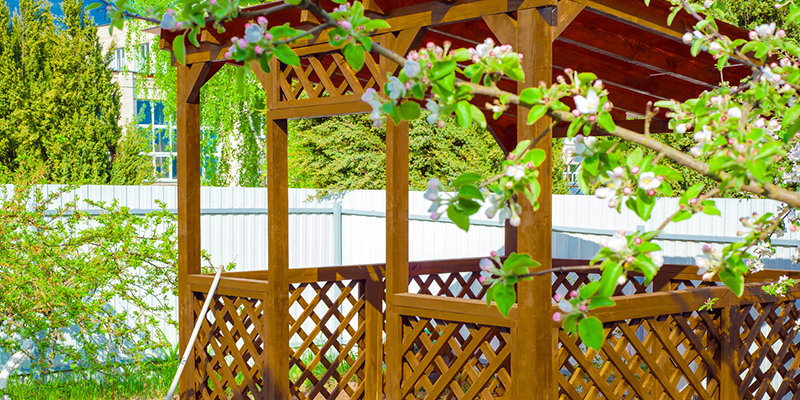 Here are some of the top reasons why homeowners are installing beautiful gazebos in their backyards.
They offer shade on a hot day. Have you ever wanted to sit outdoors and enjoy your garden or backyard view but were worried about being uncomfortable due to the temperature? A gazebo provides you with the perfect place to sit back and relax outdoors in a shady spot so you can remain comfortable.
They increase your property value. A high-quality gazebo can cause the value of your home to increase. Plus, this added value is typically higher than the cost of the gazebo, making it perfect for homeowners who are looking to sell their home soon and want to increase the value of their home for potential homebuyers without having to invest too much money into adding a new home feature.
They increase privacy. If privacy is an issue in your backyard, installing a new gazebo can help deter nosey neighbors and other onlookers. Gazebos make it harder for people to see you in your yard, but you can still sit back and enjoy the outdoors.
We install beautiful gazebos for many homeowners here at Smith & Company Custom Homes & Remodeling, so if you want this feature in your backyard, don't hesitate to give us a call today.