For long-lasting, high-quality results, rely on our team for exterior and interior painting services.
Whether you're looking to spruce up your home to improve your curb appeal, create a different mood in your living room, or update your child's room to match their favorite colors, painting is a great option. A new paint job can instantly brighten a room or enhance the appearance of your exterior, but only if the job is done properly. Here at Smith & Company Custom Homes & Remodeling, we know that many homeowners jump into painting projects without the right tools, know-how, or best paint for the job at hand. If you want to ensure you get high-quality results, we highly recommend hiring our professional painting team.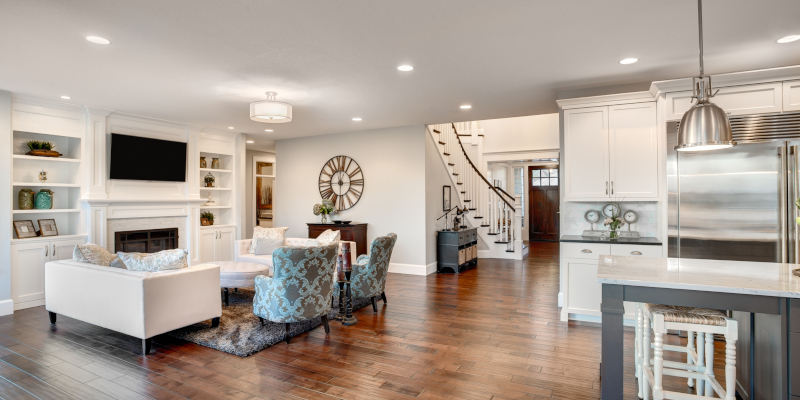 Our painting services are available to homeowners throughout the Advance, North Carolina area, and we're equipped to handle both interior and exterior painting projects. We only use high-quality products that are tailored to your specific needs and requirements, whether those include painting your entire exterior or just repainting a room or two indoors. Our team has 30 years of experience in the home improvement and remodeling industry, so you can count on us to complete the job flawlessly while thoroughly protecting your floors and furniture.
As a local family-operated business, we prioritize client satisfaction, and we're prepared to go the extra mile to ensure that you're happy with our painting services. When you choose to work with us, you can save time by trusting our professional painters, and you can have confidence that the new paint will look amazing and stand the test of time.
If you'd like an estimate for your painting project, please reach out to us today!
---
At Smith & Company Custom Homes & Remodeling, we offer painting services in Mocksville, Lexington, Salisbury, Clemmons, Lewisville, Winston-Salem, Advance, Mooresville, Raleigh, and Charlotte, North Carolina.